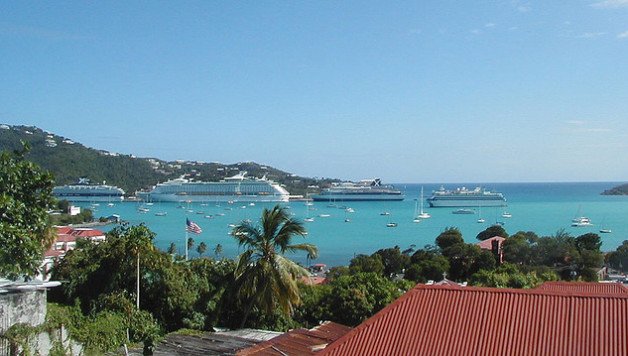 Cruise holidays used to be something either the very rich, or rather old did, and these kinds of breaks weren't really something that was on the radar for someone under the age of 60, or without a rather generous wage income every month. Thankfully, things have changed, and cruising is something that is now open to everyone, with countless itineraries and price tags on offer.
Despite the boom in cruising, there are obvious pros and cons to sailing the seas.
Advantages
You see many places in a short time – Seeing countless places within the space of a week or two is a holiday of a lifetime. No getting bored of the same destination, because you basically don't have the time to do that. You are constantly on the move.
Try before you buy – Some of the best destinations in the world might not be on your radar, and until you've tried them, how can you know whether you like them or not? If you visit a certain place on a cruise for a few hours, and you really like it, then you know that in the future you may want to book a land-based break there. Equally, if you visit somewhere and you don't like it, you don't need to waste your time or money visiting there again.
No need to majorly budget – When you book a cruise, the cost of your food is included in the price. Many soft drinks are also included, and you can buy packages to cover the cost of your alcohol if you wish. This means you don't have to worry about budgeting for food and drink, which alleviates a lot of the pressure.
You will meet many different people – Cruise liners are packed with people of many different nationalities and age groups, and this is the perfect place to meet new friends.
Cruise liners are fun! – The facilities on-board will make you wonder why you should bother leaving the ship for excursions! Think restaurants, bars, shows, night-clubs, shops, spas, gyms, swimming pools, kids clubs … the list is endless.
Disadvantages
You see a lot during the space of a few days – We put this as an advantage earlier, but itcan also be a disadvantage too. You may see so much that you feel like your head is in a spin, and you don't really take it in. Can you truly say you've seen somewhere if you only spent a few hours there?
You can't truly explore a destination – If you're limited time-wise, you might not get to see everything you wanted to see from an itinerary destination, and you have to leave before you're ready. You could then visit somewhere the following day that you didn't like too much, and wish you'd been able to stay longer in the previous destination.
Illness whips around a cruise ship – You've no doubt heard it, and it does happen. Generally when one person becomes ill on a cruise ship, the rest follow quite quickly. Cruise ship stomach bugs are notorious, although thankfully rare.
There is no getting away! – Yes, cruise ships are big, and you could probably run away to the other end of the ship if you wanted to, but if you have an argument with the person you're travelling with, getting a decent amount of space could prove to be difficult.
Many days at sea can be boring – If your itinerary includes many days at sea then no amount of on-board entertainment is going to stop you getting a little bored, and things can get repetitive if you're not careful.
What's your take on it? Do you ever see a cruise in your future?
Photo Credit: Roger Wollstadt under Creative Commons license.