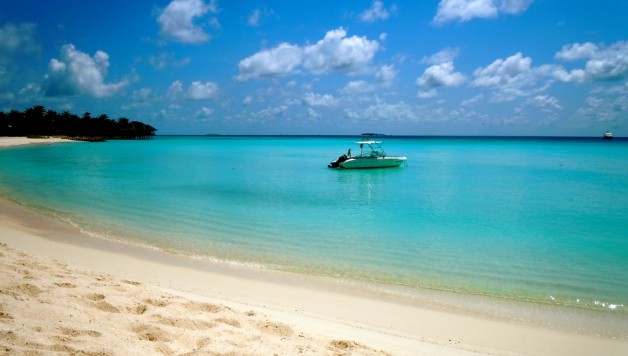 Tips For Planning a Trip to the Maldives
Published On August 22, 2015 |
Travel
The Maldives are made up of an archipelago of no less than 1,190 islands in the Indian Ocean. 26 coral atolls make up the archipelago which is technically a part of southwestern Asia. These atolls aren't single islands, but formations of coral shaped as rings consisting of hundreds of islands. Their location creates a tropical climate with lots of sunshine throughout the year. Rainfall is high during the monsoon season, especially from June to August. Only about 200 islands are inhabited and the country's population is 350,000. Almost every single one of the islands has white sandy beaches and crystal-clear blue water. The islands are fringed with coral reefs and make for superb diving. It is a destination that caters to everyone, from families and independent travellers to honeymooners and celebrities.
Travelling to the Maldives is incredibly easy as everybody automatically receives a 30-day visa upon arrival. The only requirements are that you have a valid passport, a return ticket and enough money. The vast majority of visitors arrive in the Maldives by plane at the Malé International Airport, located near the capital city Male. There are several international flights to and from Male. Getting around the island can be done by boat, sea plane or private yachts.
Once you have checked into your hotel, you can choose from plenty of activities to fill your time on these tropical islands. A hugely popular thing to do – and highly recommended – is diving and/or snorkelling. The water surrounding the atolls is warm all year round and its clarity makes for world-class diving. Sea life is everywhere; there are hundreds of species of fish, rays, and sharks. You can even explore a few ship wrecks of you would like. All resorts and tour companies offer basic to advanced training. Other water sports that you can do are parasailing, kayaking, water skiing, jet skiing and surfing. Surfing is becoming more and more popular and especially the monsoon season waves draw in surf enthusiasts from across the world.
You can also opt to experience and immerse yourself in the local island culture by visiting one of the inhabited islands. Other potential excursions are going on a night fishing trip – fishing is the way of life of Maldivians – or visiting an uninhabited islands, barbecuing your freshly caught fish and spending the night on the beach. However, the main thing to do when visiting the Maldives is just relax and wind down, recharge your batteries.
There are countless resorts and guest houses on the islands offering accommodation for families, couples, backpackers etc. They cater to all budgets and offer a wide variety of activities. Independent and adventurous travellers may consider renting a room in a village. Spas and wellness retreats are plentiful as well and help you relax even more. Several different types of treatments are on offer and you can choose whichever you like. Highly recommended is the traditional Maldivian sand massage.
Photo credit: Creative Commons Sarah Ackerman