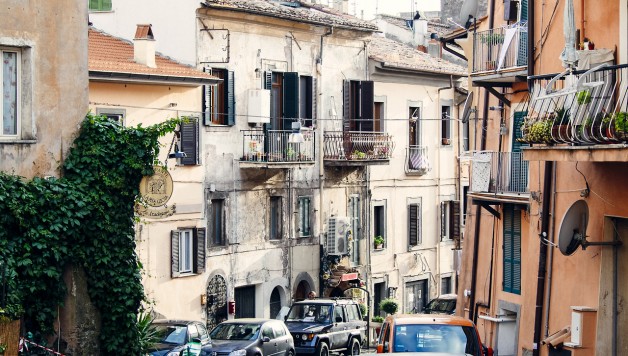 Holidays for People Who Hate Travel Planning
Published On August 3, 2015 |
Travel
Some folks enjoy travel planning. The anticipation is almost as big a part of the enjoyment as the trip itself. In fact, studies have shown that one of the main psychological benefits of travel is that happiness tends to increase before trips.
However, plenty of people hate travel planning. They just don't have the time or interest in get sucked down the travel planning rabbit hole. This sometimes gets people thinking about all-inclusives. However, what about for your more executive-level traveller who doesn't fancy a boozy, party time, or the type of holiday where finding an open table at breakfast is a competitive sport. What are their options?
There are some luxury all inclusive options that include everything – for example a personal butler and all the alcoholic beverages you want. These options are priced high enough that they don't tend to attract the extreme bargain hunter crowd. With these more exclusive options tour groups are smaller which is a real bonus, and meals/facilities are less likely to be crowded. These types of high end all inclusives could come in the form of an river or ocean, or a land based option.
Hiring someone to do your travel planning is also an option for people who dislike travel planning. There are lots of travel bloggers who offer this service. The prices tend to be very reasonable e.g., $100 for planning a 5 day trip or $200 for planning a 10 day trip. I think the best option for this is to find someone who shares your interests and travel style, and who has lived in the place you want to visit, without necessarily being from there. Of course, the problem with this option is that only people who like doing travel research themselves are likely to be reading travel blogs to begin with. If you have a PA who likes to travel and who reads blogs, they might be able to help you find the right blogger to organize your trip for you.
A third option is travelling with someone who likes to do the planning. Bear in mind, this means you give up your options for being fussy or complaining. Seriously, if someone else has done the work, you need to just be grateful. Even the best travel planners can't make things go flawlessly all the time. If your travel companion is doing all the work, you should also consider picking up a little more than your share of the tab for the trip.
Using "mystery hotel" sites is a a fourth option to cut down on the stress of planning. One of the advantages of using opaque booking sites, where you don't know the name of the hotel until you book it, is that it helps avoid choice overload. You can still select the guaranteed amenities you want (e.g. pool, wifi, parking) and a minimum customer satisfaction rating, but then you just get what you're given. I like this approach. Sure, it occasionally results in something less than ideal. However, most often it results in what you expect, or even very nice surprises. You won't automatically be given the worst room either. If you want to be sure of this, you can use the $20 trick.
Links don't imply endorsement.