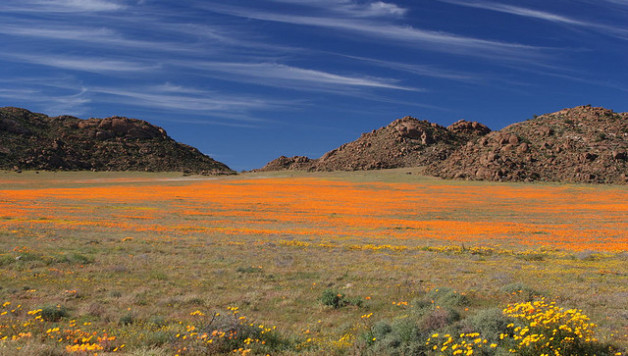 6 Great South African Holiday Spots For Mom
Published On September 17, 2014 |
Travel
Holidays are the times that we all long for the time to unwind, perhaps get some projects around the house done, or just relax at the beach or in the bush. Fortunately, South Africans live in the country that offers almost all the holidays you can dream of. Self-catering, caravanning, hiking and camping, or luxury hotel stays are all available in a price range that suits most budgets.
For many women, the bare minimum for the perfect holiday includes a few must haves. Most women agree that the perfect summer holiday includes sea, sun, beach, and "braaivleis". Add a beautiful view and a nearby spa and you might have heaven figured out. In winter, many women head to the bush with preferably no cell or Wi-Fi reception, enjoying game drives, solitude, and evening fires accompanied by red wine and good conversation. Some women insist on room service and plenty of restaurants to choose from while others love roughing it.
Below are some favourite recommended spots:
• Yellowwood Forest Campsite in Morgan's Bay provides down-to-earth fun for kids and adults alike. Be sure to go prepared with gum boots and all other camping essentials.
•Grab your camera and visit Mountain Sanctuary Park in Magaliesburg where you can take breathtaking nature hikes and swim in crystal-clear mountain pools. Campsites and serviced chalets are available. You have to book early to secure your space.
• If you enjoy holiday hustle and bustle, head down to popular coastal towns such as Hermanus, Jefferys Bay, and Cape Town, for the city lovers. Of course, the north and south coast make perfect winter holiday breaks from the inland freeze. Follow the penguin and garden routes for unforgettable road trips.
• Head to Drakensberg or Cederberg to enjoy winter snow or perfect wilderness hikes. Just go prepared for all weather eventualities, since the berg can have four seasons in one day.
• The Kruger National Park remains a firm favourite, especially in colder months. A range of accommodation is on offer, including permanent tented camps and overnight hikes with a ranger and guide along to keep predators away. Of course, the other national parks scattered throughout the country each offer a unique experience. Potential bucket list material is to visit every national park in South Africa.
• In spring, Namaqualand turns into a flower fantasy. Show the kids a part of the country that is special in so many ways. With wildflowers and pristine beaches dotted with amazing little towns, this is a road trip you should do at least once.
Whether you decide to travel with or without kids, there are so many options available. Many establishments are especially kid-friendly and offer great activities for the younger set while parents can take a welcome break.
Photo Credit: Malcolm Manners under Creative Commons license. Namaqualand.