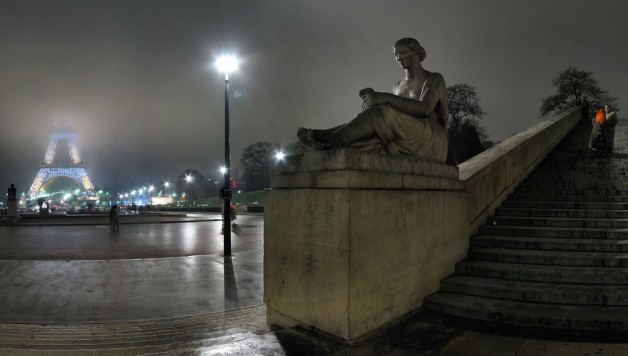 How to Live Like a Local in Paris
Published On May 19, 2014 |
Travel
Tired of snapping those silly scaled photos of the Eiffel tower between your fingers? Want more than long days spent in endless lines for a tourist-packed attraction? Do you want to truly feel like you've immersed yourself in the Parisian culture, even if your stay is only a few short weeks? Perhaps it's time to start living like a local. Approaching your trip to Paris from a local perspective doesn't just benefit your hip pocket, it allows you to experience the intricate workings of the inner city at your own pace. Not sure where to start? Follow these tips on how to blend in to the Parisian lifestyle.
Avoid Hotel Costs By Investing in Short Term Accommodation
Living like a true Parisian begins with renting your very own apartment, rather than residing in a hotel. Unlike spending your holiday in a hotel that's only equipped with a bathroom and bedroom, you'll be able to function in a home-away-from-home setting. How do you feel about infusing a classic French recipe in your own fully equipped kitchen? Or relaxing on your balcony while you indulge in a delectable platter of cheeses that you bought from the local market? You could have all of that by renting short term accommodation.
Before you toss away this idea, take note, this isn't just for people staying longer than two weeks. There is a plethora of short-term apartment, home, and cottage options centrally located for those wishing to spend three nights to three months. A quaint studio apartment situated in the heart of Montmartre that boasts all the homely necessities can be rented for as little as 45 euros per night.
Buy Fresh Bread Every Day
Take a leisurely stroll first thing in the morning to the nearby bakery for your daily loaf of bread. Not only will you see the city in its freshest light, but you'll also get bread that's warm from the oven. While you're there, treat yourself to some classic Parisian pastries like croissants or macarons. There's no shame in having chocolate before nine because similar to what is said about happy hour – it's dessert time somewhere in the world!
Join in on the Festivities
During the warmer months, Paris hosts a number of festivals that are adored by the locals. If you hear of something happening in the town, it's always worth getting involved. Whether it's free dancing lessons, or a band showcasing their musical talents, join in with the locals and celebrate in style. Ones to watch out for include the Fete de la Musique, Paris Pride Festival, Bastille Day, Tour De France, Parc Floral de Paris, or the French Open.
Walk or Bike Everywhere
The French lifestyle relies heavily on walking or riding everywhere, and while you might not have the cash to buy a bike during your stay, Paris has a fantastic bike rental system called Vélib'. Purchase a one day or seven day ticket at any Vélib' station, and give your legs a workout by cruising around the city.
Do you spend a lot of time in Paris? How do you live like a local? Leave your tips in the comments below.