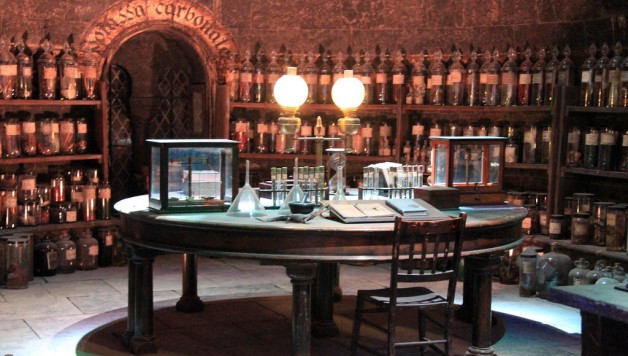 Holidays for "Big Kids"
Published On May 19, 2014 |
Misc
I'm honestly not a huge fan of trudging around cathedrals or war history museums. As regular readers will know, I mostly like to just soak up the atmosphere of a city, enjoy outdoor life, and eat and drink myself silly.
What's sometimes fun when you're an adult is to take a trip aimed more at families, but sans kids.
Here are some ideas to consider.
Movie themed tours.
Harry Potter tours, Lord of the Rings tours, any location tour from a movie you've loved is going to be a lot of fun. You'll find that there are lots of families on these tours but plenty of adults who are doing the tours without kids.
If you've got a favorite movie from childhood, why not make it a focus of a trip. For example, the Sound of Music tour in Austria has been loved by everyone we know who has done it.
TV filming locations.
TV show locations are another option. For example, going to the Anne of Green Gables house is a popular thing to do.
You might not go to specific filming locations necessarily. You might just go to the town where your favorite movie / TV show was filmed. For example, if you're a huge Dawsons Creek fan then you might make Wilmington, North Carolina a stop on a USA trip.
Chocolate tours.
One of my favorite touristy things in New Zealand was a tour of the Cadbury factory in Dunedin. You can do chocolate tours and chocolate making classes in a ton of different places.
Ice cream tours.
Same theme as above here. If there is an ice cream factory that offers tours where you're going, do it! For example Ben and Jerry's factory tours in Vermont.
Theme parks.
Disney Paris is a great option. But Orlando is the theme park capital of the planet. It's much more than just Disneyworld and has with something for everyone. If you want to visit multiple parks you can try searching for "family tickets" to the theme parks you're interested.
There are often cheap flights to Orlando, so if you're planning a USA trip then you might compare the cost of flights there vs. flights to other places in the USA. An open jaw could be a good option. Domestic flights from Orlando also tend to be very cheap.
Tagging along on trips with people who have kids.
Childless people sometimes balk at the thought of going on trips with friends or family who have small children. Yes, working around nap times is a pain but seeing travel through children's eyes can very rewarding. Going on an overseas holiday with your extended family can be a great way to spend time together. An overseas holiday is always going to be more fun than hanging out at home!