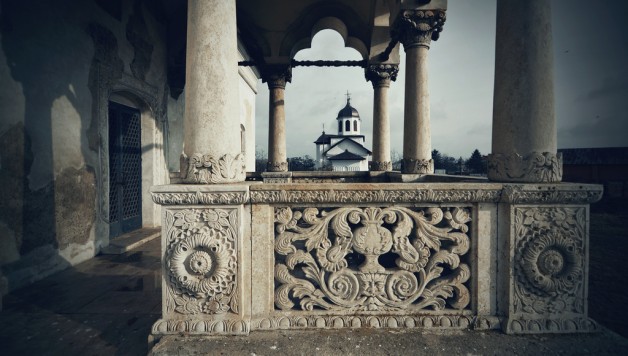 Going to the Movies in Bucharest
Published On November 2, 2013 |
Travel
If you're going to be spending extending time in Bucharest, chances are you'll want to go see a movie or two. The good news is that, unlike in other countries, movies aren't dubbed, so you'll have a large selection to choose from.
Movies are typically broadcast in the original language with Romanian subtitles, while animated films are either subtitled ("subtitrat") or dubbed ("dublat"). Here are some of the places you can pick from if you want to watch movies:
1. IMAX/Cinema City
This pretty much the largest cinema complex in Bucharest and it is located in the Afi Palace shopping centre (Cotroceni area). It's about 5 minutes away from the subway station. You have a large variety of new movies, drinks, and snacks to choose from. Generally, you won't need a reservation to watch movies, but if you're going to watch the premiere of popular movie in IMAX, you should book your seat in advance. The same goes if you're going with a large group of friends. The shopping centre also has a separate food court, laser tag area, and skating rink, so there are a lot of things you can do before waiting for your movie to start.
2. Cinema Pro
This is a smaller cinema located right in the city centre. They usually show one recent movie each week. It was recently renovated, so the seating areas are pretty good and comfortable. Also, the snacks and movie tickets are cheap and you won't have problems finding available seats for you or your friends. If you're sightseeing in the area, then it's a good choice if you don't want to waste time with public transportation.
3. Hollywood Multiplex
Located inside Bucureşti Mall (also known as Mall Vitan), this cinema has the same movie selection as Cinema City (though no IMAX cinema). It is a bit further from the subway station, but you can easily get here by bus or tram. It's also less crowded and it's pretty easy to find available seats. The food court nearby is also pretty good and it's easy to find all the stores you're looking for. Also, no matter what cinema you go to, if you happen to be a student, simply bring your student card if you want to get a considerable discount for your ticket.
4. Cinema Patria
This is a smaller cinema located near Piaţa Romană. You can easily get here by subway, or you can just walk if you're staying in one of the central hotels. It's also in front of the Cărtureşti bookstore and several historical landmarks, so you can easily squeeze in a movie between sightseeing. They typically show one movie per week, and while the interior isn't as great as that of the cinemas mentioned above, ticket prices are ridiculously low (around $2.50-$3.00).
5. Cinema Studio
Cinema Studio is just a short walk away from Cinema Patria (it's pretty much across the street). Like Cinema Patria, this is not a fancy place, so you might have to bring in your own drink if you're going to get thirsty. The movies shown here are a mixture of recent releases, artsy films, and the occasional Romanian movie. Several film festivals usually take place here, so if you're ever in town when that happens, you can stop by and buy a ticket. Animefest (an international festival for animated movies) takes place at both Cinema Studio and Cinema Patria and it's pretty popular among locals.
6. Cinema Scala
Once again, this is another cinema located just a few minutes away from Cinema Patria and Scala. It's also just as small and cheap and typically schedules one recent movie per week (multiple times a day). Since everyone usually goes to the mall to watch movies, don't be surprised if you don't find more than a handful of people when you decide to go. You can also get tickets for the occasional concert and stand up comedy routine.
photo credit: fusion-of-horizons via photopin cc