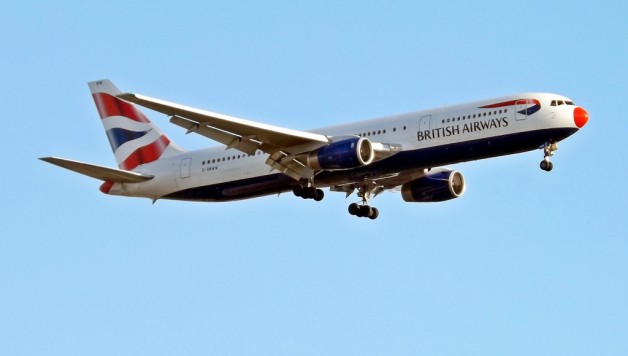 Airport Alternatives to Heathrow
Published On May 22, 2014 |
Misc
Heathrow is London's most famous airport. It's reasonably convenient, give that most people who live in London have an Oyster card, and buying an extension to do a trip to Zone 6 isn't expensive.
However, flights out of Heathrow are often expensive. This is especially true if you can't choose early morning flights when the tube won't be running early enough to get you there.
There are some other options to consider for travel into and out of London.
Alternative airports
London's other airports aren't minnows. For example, Stansted has nonstop flights to a whopping 156 cities. Gatwick even tops that with nonstop flights to 162 cities. London city airport is the little brother of the bunch. It only has nonstop services to 29 cities and most of the flights are operated by British Airways.
Getting to/from other airports
The key to effectively utilizing alternate airports is to understand which airport is actually most convenient for you. Tip: Consider leaving for the airport from work rather than leaving from home. If you leave from work, it may change what your best airport is, depending on your tube line etc.
Understand how early you can depart or how late you can return home based on your preferred mode of transport to the airport. Remember to also take into account weekend schedules. If you don't have access to a car then don't tease yourself by looking at flights that don't fit your window.
If you have a car, you'll have a bit more flexibility with your flight times and can book those SUPER cheap flights that require you to arrive at 4am!
Saving money
Generally you don't need to take the special express trains e.g., I find the regular trains to/from Gatwick are especially convenient. You can save money if you book for transit well in advance. For example, the Stansted Express is only £8 if you book 30 days in advance. This is ideal if you book cheap flights well in advance and no your plans definitely won't change.
Airport parking
If you're traveling with a group and/or only going to be away a short period, then calculate if you're better off driving and parking.
If you're going to drive, you'll also save by booking your parking when you book your flight. If you book 45 days in advance, for example, some parking rates are under £3 a day. You can see how this could be cheaper than buying multiple return fares on the express train.
Whatever you do, don't bowl up to the airport without your parking prepaid. You'll pay through the nose. Even booking online 24 hours in advance will save you money, particularly if you've got a few minutes to let your fingers do the walking and search out the best deal.
Airport hotels
If you're actually traveling rather than residing in London, then consider spending the last night before an early morning flight at an airport hotel. We love to do this. It sure beats worrying about all the things that could go wrong on a long commute into the airport, and therefore deciding to leave home at an even more ungodly hour.
photo credit: markyharky via photopin cc