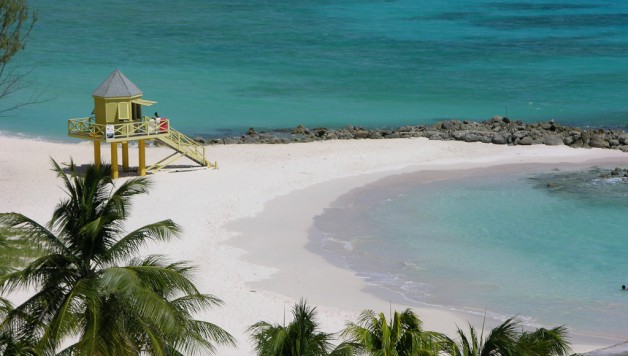 Where to Go In The Caribbean?
Published On June 24, 2014 |
Travel
The Caribbean is arguably one of the most popular regions in the world among beach and sun lovers. It is after all a place where sunshine, beaches and cocktails are bountiful. The dozens of Caribbean islands make for ideal beach getaways, but there are also a surprising lot of other activities to be done. When planning a trip to the Caribbean you must first decide what it is that you want out of your vacation. Is it relaxation, adventure, history, food or something else? It will probably be a combination of those things. Keep in mind that each island offers different experiences. Let's take a look at what's on offer on some of the more popular Caribbean islands.
Cuba
Cuba is by far the largest island in the Caribbean and offers unique experiences. Visiting Cuba is like travelling back in time. It is still a relatively cheap country and you should travel there for music, food, politics and authentic culture.
The Bahamas
The Bahamas is a tropical archipelago – 700 islands – near the coast of Florida. Because of its location, it is a very popular destination among holidaying Americans. The Bahamas are among the fancier of the Caribbean islands with their large resorts and all-inclusive hotels. This is a nice spot if you are into diving, snorkeling or partying.
Puerto Rico
Puerto Rico's capital city San Juan is one of the major highlight of the Caribbean. Old San Juan is an old colonial city and has a vibrant atmosphere, good food and healthy night life. It is also famous as a UNESCO World Heritage site.The rest of the island offers sandy beaches, historic sites, plenty of outdoor activities and fancy resorts.
Dominican Republic
The Dominican Republic is located on the island of Hispaniola, the second largest island in the Caribbean. This is the place to go to if you are looking for a relaxing beach holiday. The country has numerous luxurious resorts situated on white sandy beaches. Besides that there are also plenty of outdoor activities, such as hiking, windsurfing and canyoning. The capital Santo Domingo is several centuries old and offers cultural and historical experiences.
Jamaica
Definitely one of the most popular destinations in the entire Caribbean, Jamaica is a one-of-a-kind country. The island combines music – Bob Marley and reggae – with a fascinating history and thriving food scene. The landscapes consist of rainforest, mountains, beaches and fields and offer a wide range of activities. Go there for food, music and all-inclusive holidays.
Barbados
Barbados' British past is clearly shown in the large plantations, colonial houses and even the accent. This average-sized island combines everything from tropical palm trees and surfing to Caribbean food and luxury travel. It is an island with plenty of options for budget travellers and lovers of the great outdoors. Barbados makes for an ideal destination for a vacation of adventure and relaxation.
Curaçao
Curaçao's capital city Willemstad is a UNESCO World Heritage Site and a beautifully colourful historic city. Its several dozen sandy beaches are nice places for various water sports, but this is mainly a place to soak up culture and history.
If you're mostly wanting to relax and chill, then the Caribbean is a great choice for a getaway. You might choose one of the most developed islands if you're looking for an experience that's up to Western standards of service. There are still some islands (like Tobago) which offer something more rustic and local. So, really you can find whatever it is you want with a bit of research.
Photo Credit: javajoba