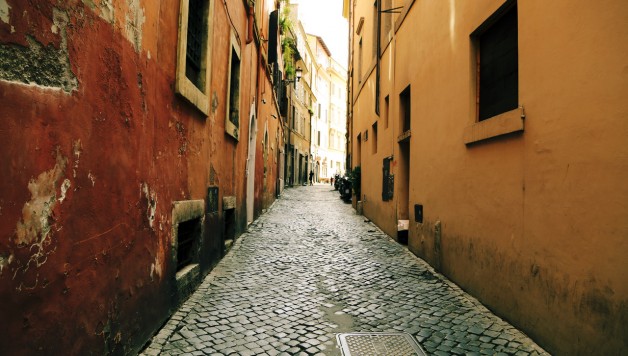 We stay in a lot of short term furnished apartments, usually for a few weeks to a month.
Here are some things that make a big difference to how comfortable and convenient a furnished apartment feels.
I'm not going to talk about location or fast wifi, since those are a given. I'm going to talk about some of the smaller features that make a big difference.
1. A spare set of sheets (and of course, sheets should be cotton not polyester).
Yes, we do want to change the sheets if we're staying somewhere longer than a week.
2. New pillows (and enough pillows).
Pillows in furnished apartments are sometimes so old and gross that they seem like they're comprised 100% of dust mites on checkin. Seriously decent, new pillows cost $3-5 at Walmart.
3. A toaster oven.
A full oven is nice but we find we use toaster ovens far more.
4. A Microwave.
Very handy for re-heating things, making my morning porridge, and boiling water if there is no kettle or stove top.
5. A kettle.
We like to boil water for tea. A handful of teabags left in the apartment for arrival would be awesome too. We try to travel with a ziplock full of these but for some reason they're the thing I tend to forget the most.
6. A full size fridge/freezer.
We've never understood how anyone could cope with a minifridge set up, and we like to cook things that need to go in the freezer.
7. Salt and pepper.
The best apartments we stay at all have bottles of salt and pepper. It's a pretty good bell weather indicator for whether the apartment is well equipped or not.
8. Seating options.
An apartment needs to be more than just a bed. We've stayed in studios that were made bearable for a couple by having a small table and chairs inside + sofa, and the same set up out on the large balcony. This changed the feel from one room to two rooms.
9. Enough towels.
Same theme as the sheets.
10. Am umbrella
We love it when we find a large umbrella in the closet.
11. Dishwashing liquid.
Cart dishwashing liquid or run out to buy it on arrival? Neither is my favorite idea.
12. Basic Cutlery, Crockery, Microwave-proof bowl and a saucepan.
I know it must be extremely irritating for apartment owners/managers when they need to replace good knives, can openers and the like when they go missing (via previous guests), but I really do expect this equipment to be present. There is nothing more irritating than finding a kitchenette with a stove-top and microwave but then no saucepan and bowl with which to use them.
What are the little touches that make a furnished apartment a good set up for you? Do you disagree with any of our points.