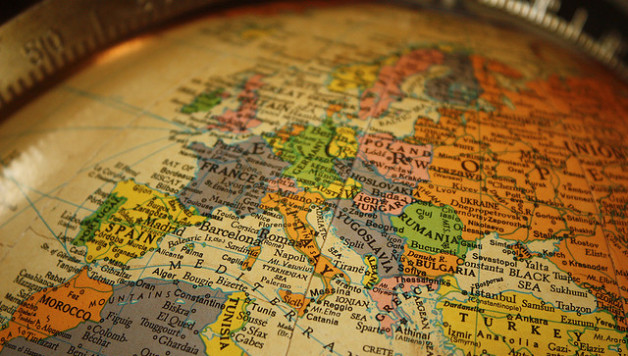 Selling your stuff before you leave for travel – 5 Tips
Published On April 20, 2015 |
Travel
When you're planning to travel over an extended period of months or even a year, you are likely to want to save money back home by subletting your apartment or your room in the flat, perhaps giving up your flat, or renting out your house if you own one. If that's the case the chances are you'll be wanting to sell some or most of your stuff.
Here's some tips for getting started.
1. Make Lists.
Make separate lists of what you're going to put into storage, what you want to sell now, what you want to give away, and what you want to sell but you'll have to hang on to till the last minute.
2. Physically put things in separate category piles.
Ideally, if you have the space put items that fall into the above categories into piles. If you do this, you'll find you'll be able to see the realistic size of the piles. This will likely cause you to re-think and rejigger to make everything manageable. Look into ways of storing your travel things efficiently to take up less room.
3. What things to keep to the last minute?
There may be some items you'll need even in the last few days before you go away. For example, you may need your car. Where this is the case, think about your options. Will a family member be prepared to sell things on your behalf? Are you going to need to offer them a cut of the profits? If you don't have a family member who is comfortable with selling your items, then ask around your friends or office. For smaller items, you could offer a 50/50 split of anything that sells. For larger items, like a vehicle, you might offer someone a flat fee for helping you. Run the numbers. If you think you might need to pay someone $500 for helping you sell your car, then it might work out better to get a rental car for your last couple of weeks at home.
4. Consider listing items for free.
When selling things online don't forget that you can always list some items as free rather than for sale. You'll likely get a lot of inquires this way. If you just want to get rid of stuff, this can be a way to go. When someone comes to collect a free item, you could always show them your other items that are not free.
5. Don't try to do it all at the last minute.
If you don't usually re-sell used items, you're unlikely to have much idea of what's going to sell easily and what isn't. Get started early. Learn how to write appealing listings and how to categorize and price your items correctly. On site's where seller's receive ratings, you'll also have an opportunity to build your positive ratings as a seller. This will help you a lot compared to having no ratings and therefore being untrusted in the eyes of buyers. Also, get some practice taking good photos of your items. High quality photos will dramatically help you in terms of achieving sales and good prices. One of the most important aspects is having good lighting on a plan background. It can take a little while to figure out how to best achieve this. Usually it's best to take multiple photos of your item so you show it off from all angles. If there is a small scratch, you might want to take a detailed photo of this, so that you're being totally upfront with your buyers and can build those positive ratings. If it's a minor flaw, most buyers won't be put off and it'll help build people's confidence in buying from you.
Image by Mark Doliner under Creative Commons License.