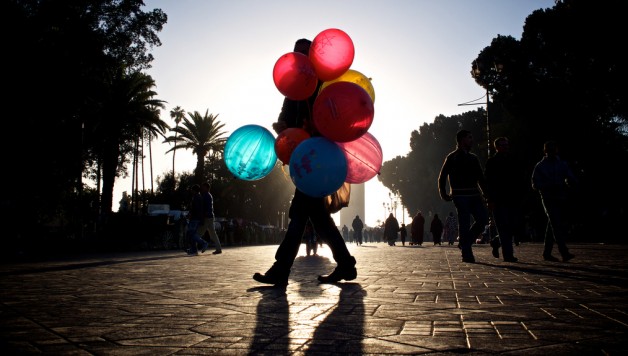 Planning a Destination Wedding
Published On July 6, 2015 |
Travel
A friend of mine who doesn't travel much recently asked me for some tips on planning a destination wedding. I thought I'd write the info down so she can refer to it, and also since I expect someone else will ask me this info at some stage. I would also refer you to Martha Stewart's etiquette guide for destination weddings. I always recommend Martha as your go to girl for these types of questions!!
Be reasonable in your expectations of the day.
You can do things to help ensure you have a good day but you can't absolutely guarantee it. You have to aim for perfection and have lots of contingencies. However, you have to be able to cope with things that might go wrong. For example, poor weather on the day. Minimize risks by having a plan for this and not going in the wet season for wherever you're travelling.
Be reasonable in your expectations of your guests.
For example, you might indicate that you don't want gifts due to the extra expense associated with getting to the wedding.
Also, don't be mad at people for declining to come. It was your choice to have a destination wedding and people need to stick to their budgets and their personal holiday priorities. They may already have their holidays planned for the year.
Gifts.
If you are going to be receiving gifts, wedding guests who live in the same country as you should just post your gifts to your home. For people travelling from other places, it may be easier for them to post them to your home or they may want to bring the gifts with them to your wedding destination. In this case, you'll need to get them home safety. Make some plans for this e.g., bring extra empty suitcases, perhaps a giant one and one that is slightly smaller stored inside the giant one. Ensure that the travel insurance you will sufficient to cover your wedding gifts. Always, always shop around for insurance rather than just going with the first thing you see, and read the fine print carefully. Don't make insurance a last minute decision.
Splurge on a few extras.
You will be stressed. Your wedding is a great time to splurge on a few extras for yourself and ideally for your guests. For example, airport lounge access. It might make sense to drive to the airport and park, even if you don't usually.
Someone in your "wedding organizing committee" (which most likely is a committee of just you, or you and your fiancee) needs to take responsibility for travel planning. The holiday planner should be the person who has the most skill at doing this. This works better than trying to divide the work evenly.
Expect to need to help your guests get organized.
If your guests don't travel much, especially if you're having a wedding abroad, expect to need to help them get themselves organized. For example, make sure grandparents or other older guests find appropriate travel insurance that will cover them and their preexisting conditions. Again, when the destination wedding was your idea, you need to help people plan a safe and affordable way of attending.
Think local.
Final tip: Think local, a destination wedding doesn't have to be a beach wedding abroad.
For further reading there is lots of info online about destination wedding planning and etiquette.
photo credit: Thomas Leuthard via photopin cc