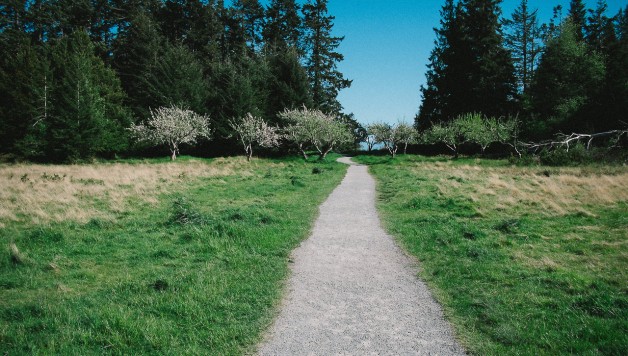 European Cycle Trips for Non-Cyclists
Published On June 10, 2014 |
Travel
If you are looking for a short but active holiday, then Europe and bicycles are a nice combination. In general the bike paths in Western Europe are excellent.
Even if you're not normally a cyclist a weekend cycle trip is still both doable and fun, due to short distances between towns. You don't need to camp or carry a lot of gear because you can stay in a hotel and go to a restaurant. You can also just take your bike on the train at the end, rather than backtracking the same route by pedal power.
These types of trips are great if you need to kickstart your fitness after getting slack or spending weeks chained to your computer 14 hours a day.
4 Ideas for Weekend Cycle Trips in Europe
Flanders, Northern Belgium
1. Flanders, the Dutch-speaking northern part of Belgium, has a convenient and easy-to-use network of bicycles paths, usually through peaceful countryside and along quiet country roads. A section of the North Sea Cycle Route – the longest signposted international cycle route in the world – runs along the Belgian coast. This stretch is approximately 70 kilometres (44 miles) long and starts in De Panne, near the French border. The route then passes over and through sandy dunes and picturesque seaside villages. In the town of Oostduinkerke you can watch fishermen fish for shrimp on horseback, a traditional summer activity that is on UNESCO's list of Cultural Heritage. You will then cycle on along the coast with its wide sandy beaches until you get to Oostende, about halfway and a major beach resort city with one of the largest casinos in Europe. Spend the night there and go out for some moules-frites and a strong Belgian beer on the dike. On the second day you will cycle close to the beach all the time, passing towns such as Blankenberge – popular among young people for its nightlife – and Zeebrugge with its large harbour and enormous wave breakers. You will end your trip in Knokke, a high class and expensive resort town, near the Zwin nature reserve on the Dutch border.
Holland – between Leiden and Haarlem in Spring
2. A recommended cycle route in spring – April through May – lies in Holland, the Netherlands. In the region between Leiden and Haarlem, spring flowers such as daffodils and tulips provide a colourful spectacle. A suggested itinerary is to start in the beach town of Katwijk and making your way through the meadows and fields to Keukenhof, the world's largest spring garden. Spend the night in a B&B in the area – there are plenty – and the next day head north towards Haarlem. On the way you will see countless fields in all imaginable colours, windmills and canals. It can't get more Dutch than this. The distance is about 50 kilometres (31 miles) and it is as flat as it gets.
The Roman Way – England
3. England has its share of cycle routes worth doing, long and short, but a recommended one is the Hadrian's Wall Cycleway, 'the Roman Way'. It is about 100 kilometres (65 miles) long and it will take more than three days to complete this route and see some historic sites along the way. The route starts in Newcastle-upon-Tyne on the east coast and then runs inland towards Carlisle. It essentially follows Hadrian's Wall, which used to be the northernmost border of the Roman Empire. At places you will actually see the Wall, as well as milecastles and other Roman sites.
Moselle Valley, Germany
4. Germany's most beautiful cycle routes lie in the Moselle valley. A recommended scenic route starts in Trier, the oldest town in Germany and a place where you can explore old Roman sites, and ends in Cochem, a picturesque town with a castle. The distance of this stretch is about 95 kilometres (60 miles), but there are plenty of towns on the way where you can stop, sleep, eat and/or relax. Don't forget to try some of the excellent Moselle wines.