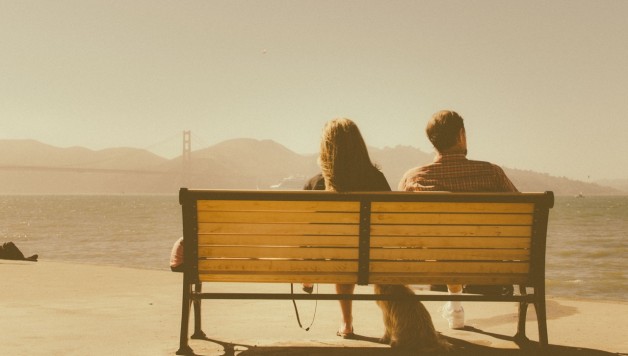 Couples Travel When One of You is Working
Published On July 5, 2014 |
Travel
Extended business trips, like the 1-8 week assignments I'm usually on, can be a great opportunity for spending some quality time together with your partner and getting to see a place that you might not otherwise have gone to. While you are working, your partner can enjoy their time exploring and when you get together, you can play tourist/expat. However there can also be tension if work is really busy and you're not getting much down time. Here are our tips:
Making time for some fun!
Being on a business trip doesn't mean that there won't be any time to play! Make sure to look for opportunities to free up time to enjoy each other and the place that you are visiting. Maybe you can stay late one night and cut out early another to make time to see some sights before dinner. May be you can arrange a couple of extra days at the beginning or end of your trip. See what your options are for opening up time and take advantage of the great opportunity to spend time together and have some new experiences.
Maintain Flexibility
Maybe you make plans for dinner, and your meeting runs over, or a project that is only supposed to take a couple of hours ends up taking all day. Make some backup plans with your partner in case of the unexpected. If they have a couple of good ideas in their back pocket for occupying themselves when you can't make it when you had planned. Maybe there is a restaurant or activity that your partner wants to visit but you have no interest in. Perhaps they would love a free evening to do some shopping. Their time won't be wasted and you won't feel guilty about not being able to get there when you had anticipated.
Connect your partner with the travel partners of your coworkers
If your coworkers will also be traveling with their spouses/significant others, make sure to connect all of them before the trip so they can plan some fun activities together. Your partner will perhaps make some new friends, and be able to enjoy some fun activities instead of sitting around all day waiting for you. Its their vacation, too, and having some partners in crime will make it more enjoyable.
Being apart is OK
Don't feel guilty if you have a longer day at work than expected and can't help it. Communicate clearly and don't make a habit of standing them up when it comes to your dinner reservations. Your partner is probably out having fun exploring a new place, and they will be excited to tell you all about what they did while you were working over dinner. Perhaps you will be able to make up for a couple of late days at the office by finishing a day early and planning for some extra time together? Either way, your partner will be fine and will have a great time!