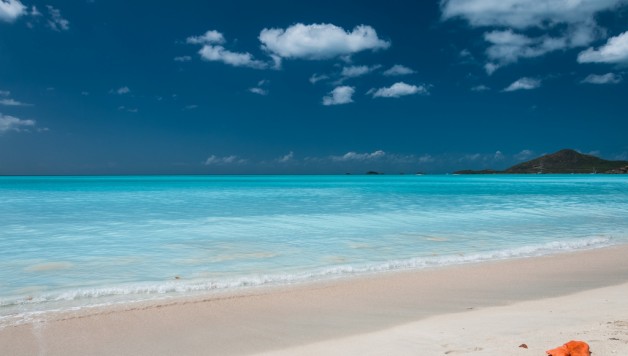 A Week in Antigua
Published On July 3, 2014 |
Travel
Antigua is a part of the country of Antigua & Barbuda. It is located in the eastern Caribbean and is a popular destination for people looking to soak up some sun and relax. The island consists of white sandy beaches and crystal-clear azure water. Palm trees fringe the beaches and the island's people are friendly and welcoming. Their culture is lively and vibrant and provides a nice contrast to the calm and relaxing ocean.
Although it is a fairly small island, you could easily spend a week in Antigua. The island's capital city St John's is an ideal base to explore the island and go on tours and day trips. If you're flying to Antigua, this is where your plane will land too. And if you're travelling by cruise ship – which most people do – you will make port in St John's as well. There are several nice hotels and guest houses in the city. Once you're checked in, you should head out to explore this old colonial and typically Caribbean city.
The St John's Cathedral was rebuilt for the third time in 1845 after another earthquake. Its white baroque towers are striking and are the first thing most people see when arriving in Antigua. Spend your first two days wandering around St John's, exploring the alleyways, shopping and dining on authentic Caribbean food. You should definitely make some time to visit the Museum of Antigua and Barbuda to learn about the history of the islands. The museum is located in the stunning colonial Court House dating from 1750.
On your third day on it is suggested that you head out to one of the beaches and soak up some sun. There are exactly 365 beaches on the island; you could literally visit a new beach every day for a whole year. All beaches are open to the public. Suggested beaches to go to on the northwest coast are Runaway Bay and Dickenson Bay. Galley Bay is popular among surfers. On the south(west) coast, you should visit Fryes Bay, Darkwood Beach and Doigs Beach. Those beaches take more effort to reach, but their quietness makes up for that. Half Moon Bay on the east coast is a National Park and ideal for families. Long Bay is calm and protected by a reef and is also a recommended beach for some quality time with the kids.
After relaxing on the beach for a day, it is time to get more active and hit the water. Water sports are a popular pastime in Antigua and your range of options is wide. You can choose between scuba diving – absolute recommended – sailing, kayaking, deep sea fishing, surfing,… The list is long.
A major highlight on the island is the town of English Harbour. You should make visiting this old colonial British town a priority on your fifth day.
Particularly Nelson's Dockyard is a major sight in the country and probably in the entire Caribbean. It's one of the greatest Georgian naval harbours in the world. If your fifth day happens to be a Sunday, you should definitely stick around. The Shirley Heights party held each Sunday evening is legendary and is how the islanders celebrate the start of a new week. There is great food and plenty of drinks and the sunsets are generally worth staying for.
Day six you should be spend road tripping around the island and exploring the inner island. Make sure to visit Sea View Farm Village. Folk pottery is a typical product of Antigua and dates back to the 18th century. Sea View Farm Village is the hub of pottery in Antigua and here you can buy some authentic souvenirs to take home.
Spend your last day in Antigua in St John's. If it's a Friday or Saturday, make sure to pay a visit to the lively farmer's market in the south of the city. Here you can experience local life and buy local arts and crafts, sample tropical fruits and listen to Caribbean artists.
Photo Credit: Creative Commons Stephan Edberg