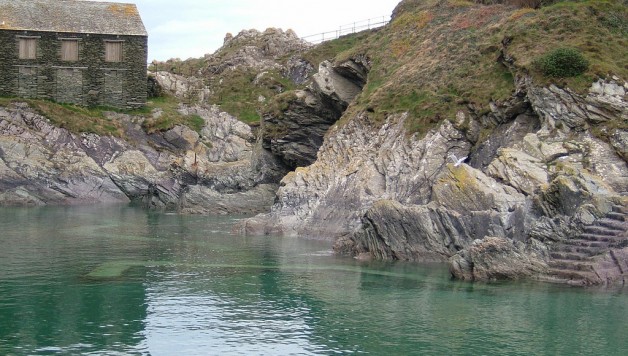 A mini-break to Cornwall
Published On May 13, 2014 |
Misc
In many ways – geographically, culturally, and historically – the South West region of Cornwall is in a little world of its own compared to the rest of the United Kingdom.
One of the original Celtic nations, over time Cornwall was absorbed by the Anglo-Saxon and Norman forces that have shaped Britain as we know it today, but the area still retains a strong sense of identity and pride in its Cornish heritage.
About five million tourists visit Cornwall each year (tourism is one of the region's biggest industries) but most of those visitors are domestic tourists from within the UK. Cornwall is a bit tricky to get to – you can do it by train from London (which will take you four to five hours) but it is better to drive (a journey of at least four hours) as it is almost essential to have a car to get around once you're there, but this is an area that is definitely well worth the trek.
Jutting out from the mainland on a peninsula, Cornwall is surrounded by beaches, cliffs, and rocky coastline, so you need to plan your break depending on what you want to do.
A lot of people come to Cornwall for surfing, and most of this happens along the North coast of Cornwall around the town of Newquay. There are a lot of surf schools operating here and the whole area has the laid back family-friendly feel that you would expect from a beach holiday destination.
However my preference is for the windswept cliffs of the South coast of the peninsula. The cliffs along this coastline are dotted with small fishing villages – my favorites are Looe and Polperro.
Looe's harbor wall is a good spot to drop a line in and try and snare a few crabs; or you can jump in a boat and check out the massive grey seal colony that has made their home on Looe Island. You can buy fresh fish off the boats in the quay or let someone else do the cooking for you and feast on fresh fish and chips.
Just along the coast, Polperro has a similar look and feel but is perhaps a little more artsy with local festivals and galleries to enjoy. There's some great walking in this area – exploring the coastline trails, stopping at secluded beaches as enjoy the fresh air and work up an appetite.
There are lots of cottages available for rent in both Looe and Polperro – but the buildings here mainly date from the 17th Century, so they are small, and with incredibly low ceilings and doorways. After knocking your head a few times you soon learn to duck.
These villages are also justifiably famous for being great places to celebrate New Year's Eve. It seems to be a bit of a Cornish tradition, but everyone in the village dresses in fancy dress. It's actually a lot more fun than it sounds – there is something quite surreal about wandering from pub to pub and everyone you meet is in full character costume, like the entire place has been taken over by a massive party.
Cornwall is definitely a special little corner of the world.